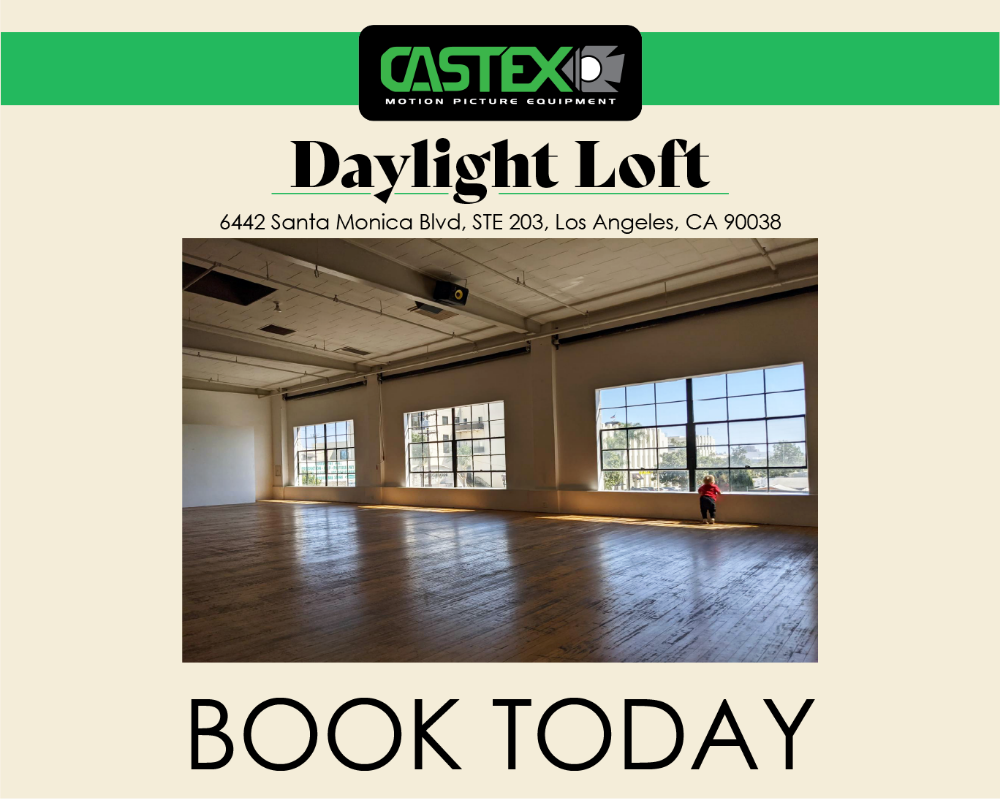 Phone: 323-462-1468
Email: Service@Castexrentals.com

All bookings receive discounts on gear rentals!


- Perfect for a location-style photo or video shoot.
- NY Style loft located in the heart of Hollywood
- Hair and Makeup Room included.
- All Daylight Loft Rentals receive % off gear rentals from Castex Rentals.
- Castex has a full line of Professional Video, Photo, and Production Gear.
- Includes Coffee machine, refrigerator, stove, and cookware
- Sonos Sound system
- Air Conditioning Available.





- 3000 Sqft space.
- Patina Wood Floors
- Natural light from Morning to Sun Down.
- Both windows and skylights are closeable to create a controlled studio space.
- Includes White Wall Flat.
- Renovated in 2021. (New Kitchen, Bathroom, Paint and plaster throughout)

6442 Santa Monica Blvd, STE203, Los Angeles, CA 90038